| | | |
| --- | --- | --- |
| | Unmanned Aerial Vehicle (UAV) Data Processing Engine | In Prog. |

THE DEVELOPMENT OF A WEB-BASED UAV DATA PROCESSING ENGINE
FOR MAPPING, MONITORING, AND EMERGENCY RESPONSE APPLICATIONS

Monitoring and mapping applications have evolved from an activity which is only relevant to few industries and government officials into an essential service to unlimited number of applications.Traditional mapping technologies cannot meet the demand of emerging mapping applications due to limited financial and technical resources. Unmanned Aerial Vehicles (UAVs) are evolving as a platform that could meet the applications' needs and overcome current mapping technologies limitations.

This research project aims at developing a web-based platform for flexible and accessible UAV-based data processing, visualization and visual analytics while tackling the posed challenges by using consumer-grade sensors and diversity of potential system users/applications.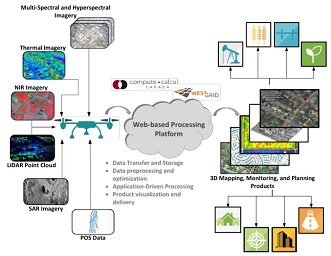 Fig. 1. Streamlined multi-sensor geospatial data processing workflow
(click on image for larger version).


The research outcome will be a light streamlined software framework (Fig 1) capable of accurate mapping and monitoring that can be affordably/conveniently accessed and used by data providers and end users, who might not have a high level of technical mapping expertise, in a variety of applications including: agriculture and forestry, environmental monitoring, air quality, structural health monitoring, pipelines and utilities mapping, 3D mapping, landslides monitoring, surveillance, wildlife monitoring, and search+rescue applications.